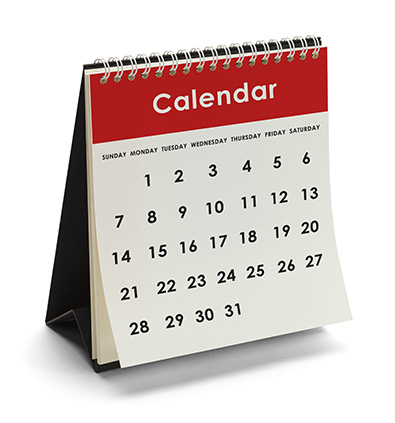 FOUNDER NETWORKING EVENTS
Acresis is proud to host events throughout the year, which vary by global location, type and focus. Attendees include Founders and also leaders from the Founder Network and Partner Eco-System, which Acresis brings to bear in support of our Founder clients.
ACRESIS FOUNDER ROUNDTABLE
The Founder Roundtable is a sit-down dinner where 14-20 attendees discuss issues vital to Founders. This event includes 10+ Founder clients and prospects, 2-4 Acresis partners and 2-3 subject matter experts (e.g., chosen from private equity, lenders, executive search). Acresis facilitates a lively discussion among dinner guests over a 2-hour period covering best (and worst) practices and key learnings with two areas of focus from topics such as ...
best practices for driving enterprise value
scaling a business successfully
upgrading legacy talent
recruiting senior talent
sourcing capital
Founder transition
indirect channel strategies
deal and pipeline development
exiting a business partner
M&A strategies
liquidity events
* Please note, these events are "Invitation Only". If you are interested in attending, please request an invitation from your Acresis partner or click here.
ACRESIS FOUNDER SUMMIT
The Founder Summit is a high-speed networking format with 40-60 attendees where Founders, capital providers, wealth management advisors, enterprise buyers and other industry stakeholders convene as guests of Acresis Principals for an evening of networking, cocktails and hor d'oeuvres. This is a fast-paced event focused on Acresis-facilitated speed dating, with a structured aim to help guests meet 3-5 key contacts and gain exposure to a wide variety of other influential guests.
---
PAST EVENTS
| | | |
| --- | --- | --- |
| roundtable | Sep 27, 2023 | Philadelphia |
| roundtable | May 24, 2023 | Philadelphia |
| roundtable | May 09, 2023 | London |
| roundtable | Nov 09, 2022 | London |
| roundtable | Oct 05, 2022 | San Diego |
| roundtable | Sep 28, 2022 | Philadelphia |
| roundtable | May 10, 2022 | London |
| roundtable | Apr 27, 2022 | Philadelphia |
| roundtable | Oct 19, 2021 | Philadelphia |
| Watch Video | Aug 10, 2021 | Navigating Your Exit: Best Practices |
| virtual | May 26, 2021 | Virtual Roundtable Featuring Steven Pivnik |
| virtual | May 05, 2021 | Acresis Joint Webinar with SVB |
| roundtable | Feb 25, 2020 | Houston |
| summit | Nov 07, 2019 | London |
| roundtable | Nov 06, 2019 | London |
| roundtable | Oct 08, 2019 | Houston |
| summit | Sep 18, 2019 | San Jose |
| roundtable | Sep 17, 2019 | San Jose |
| summit | Sep 11, 2019 | NYC |
| roundtable | Sep 10, 2019 | NYC |
| roundtable | May 23, 2019 | London |
| roundtable | Apr 10, 2019 | Houston |
| summit | Mar 06, 2019 | Research Triangle Park (Raleigh-Durham) |
| roundtable | Mar 05, 2019 | Research Triangle Park (Raleigh-Durham) |
| roundtable | Feb 05, 2019 | NYC |
| summit | Nov 08, 2018 | London |
| summit | Oct 10, 2018 | Houston |
| roundtable | Oct 09, 2018 | Houston |
| summit | Sep 13, 2018 | NYC |
| roundtable | Sep 12, 2018 | NYC |
| summit | May 17, 2018 | London |
| roundtable | May 15, 2018 | London |
| summit | Apr 12, 2018 | Houston |
| roundtable | Apr 11, 2018 | Houston |
| summit | Mar 08, 2018 | Raleigh |
| roundtable | Mar 07, 2018 | Raleigh |
| summit | Feb 07, 2018 | NYC |
| roundtable | Feb 06, 2018 | NYC |
| summit | Nov 09, 2017 | London |
| roundtable | Nov 08, 2017 | London |
| summit | Oct 05, 2017 | Houston |
| roundtable | Oct 03, 2017 | Houston |
| summit | Sep 07, 2017 | New York |
| roundtable | Sep 06, 2017 | New York |
| summit | May 18, 2017 | London |
| roundtable | May 16, 2017 | London |
| summit | Apr 04, 2017 | Houston |
| summit | Mar 14, 2017 | Raleigh |
| summit | Feb 02, 2017 | New York |
| roundtable | Jan 31, 2017 | New York |
| summit | Nov 09, 2016 | London |
| roundtable | Nov 08, 2016 | London |
| roundtable | Oct 18, 2016 | Boston |
| summit | Oct 06, 2016 | Houston |
| roundtable | Oct 05, 2016 | Houston |
| summit | Jul 21, 2016 | London |
| roundtable | May 25, 2016 | Los Angeles |
| roundtable | May 10, 2016 | London |
| roundtable | Feb 03, 2016 | New York |